The studies are clear: sitting for long periods of time kills! Introducing the super high quality 'Healthy Standing Office Desk' – designed to comfortably elevate your health while boosting productivity.
Available right now for 30% off exclusively through the Natural Society Shop, this Healthy Student Standing Desk features: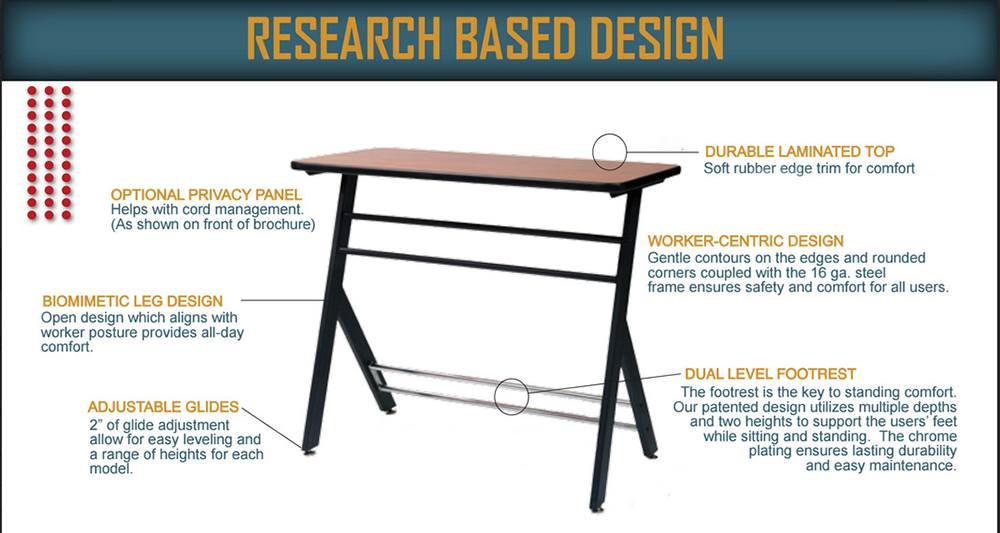 Biommetic Leg Design
– Open design which aligns with your posture and helps provide all-day comfort
Adjustable Glides
– 2" of glide adjustment allow for easy leveling and a range of heights f
Durable Contoured Top
-Soft rubber edge trim for comfort and safety
Working-Centric Design
Gentle contours on the edges and rounded corners coupled with the 16 & 18 gs. steel frame ensures safety and comfort for all users.
Dual Level Footrest
The footrest is the key to standing comfort. Our patented design utilizes multiple depths and two heights to support the users feet while sitting and standing. The chrome plating ensures lasting durability and easy maintenance.
It's Time to Elevate Your Health
We now know that extended sitting may be as bad for your health as smoking cigarettes. Make the decision to elevate your health today with the Healthy Standing Office Desk today, and experience the difference.
Specitifications
These healthy standing desks are made out of durable materials (steel & HDPE) designed to last a lifetime and is easy to assemble.
36-38" High
Desk Top dimensions: 20" Deep x 42" Wide
Desk Top Dimensions: 24" Deep x 48" Wide
Footrest Height: 5" and 9" Footrest Height: 7" and 11"