Are you looking for a survival tool that can provide light anywhere, anytime, in almost any situation? The LuminAID is a solar-powered, rechargeable, inflatable, and lightweight lamp that provides up to up to 16 hours of LED light when inflated. This portable and waterproof survival tool is absolutely perfect for most emergency situations, hiking, camping, backpacking, and travelling.
Initially designed to fulfill basic needs for light in disaster situations, the LuminAID is waterproof, can float, is affordable, packs extremely light, and can be used at any point after being exposed to the sun. It is a must-have for any camping trip, adventure, or home emergency kit.
Features & Benefits:
Innovative solar light packs flat and inflates into a lantern
Ultra-portable and lightweight, weighing only 3 oz
Snaps to your backpack for charging on the go
Control light with high and low settings with the click of a button
8-10 hours of light on high setting for reading and task work
14-16 hours of light on low setting for safety or night light
High-efficiency monocrystalline solar panel recharges in 6-7 hours of sunlight
Floats and waterproof up to 1 meter deep
Inflates to 8.5 x 0.2 x 12.2 inches, measures only 5 x 3 x 0.25 inches when folded
Operates on Lithium-Polymer Ion battery with 500 recharge cycles
LED automatically shuts off to prevent battery drainage
Maintains full charge for up to 3 months when stored
Made from semi-transparent, puncture-resistant TPU material (PVC-free, phthalate-free)
Includes easy-to-follow illustrated instructions

About LuminAID: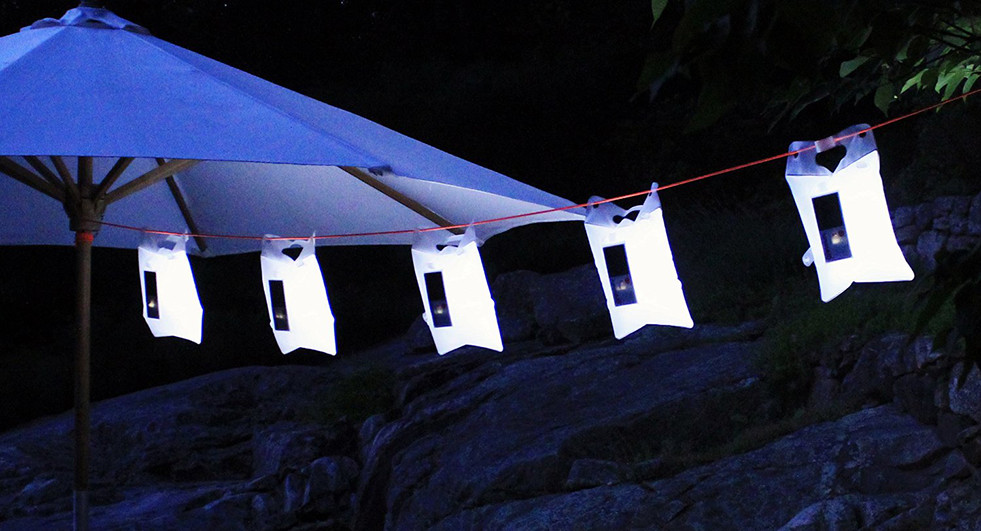 Following the January 2010 earthquake in Haiti, the LuminAID was designed by two students who wanted to make a difference. LuminAID products are distributed all over the world to individuals who benefit from a safe, rechargeable light source. The product has since been featured on CNN, the Today Show, Fox News, and was appointed the winner of the 2013 Midwest Clean Energy Challenge.
Sustainability
Energy efficient LED lantern charged by the sun. Made from non-PVC, phthalate-free materials. All components, including battery, are lead-free and RoHs-compliant.

Your Purchase Supports Natural Health Worldwide
It's thanks to your financial support that we can continue to offer thousands of free articles, guides, videos, and other content on the subject of life-saving natural information!


An Essential Survival Tool
This product is one of many in our store that we rank as one of the most essential survival tools – and it's great for everyone to have. A 5-star rating in our book.


Our Money-Back Promise
If you aren't happy with your purchase, just let us know. We'll refund you 100% of the purchase price or replace broken/defective items – no questions asked!